This is a great outfit for keeping hairless cats warm. It is also useful for small pets that have had surgery to prevent them from licking their stitches without having to wear an e-collar. Soft, comfortable and super cute. Easy on and off with velcro up the back.
Type: Cat Onesie

Material: Cotton

Colors: Pink, Blue, Purple

Season: All Season

Ideal for cats and small female dogs. Can not be worn by male dogs outdoors. 
   S  ————Bust 28-34cm  ————  Back Length 23cm
  M ————Bust 34-40cm  ————  Back Length 28cm
  L  ————Bust 38-46cm  ————  Back Length 36cm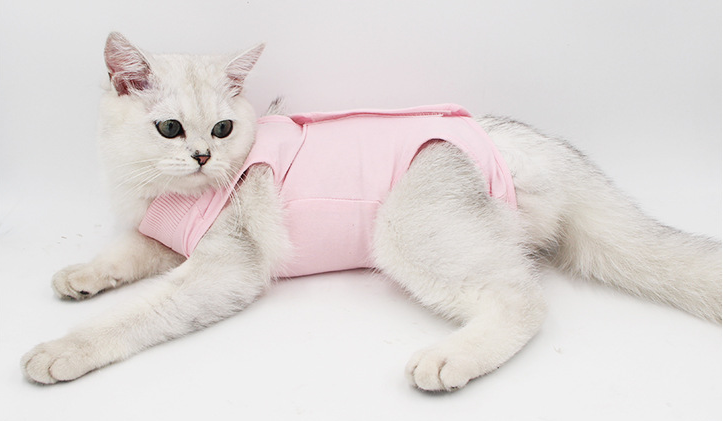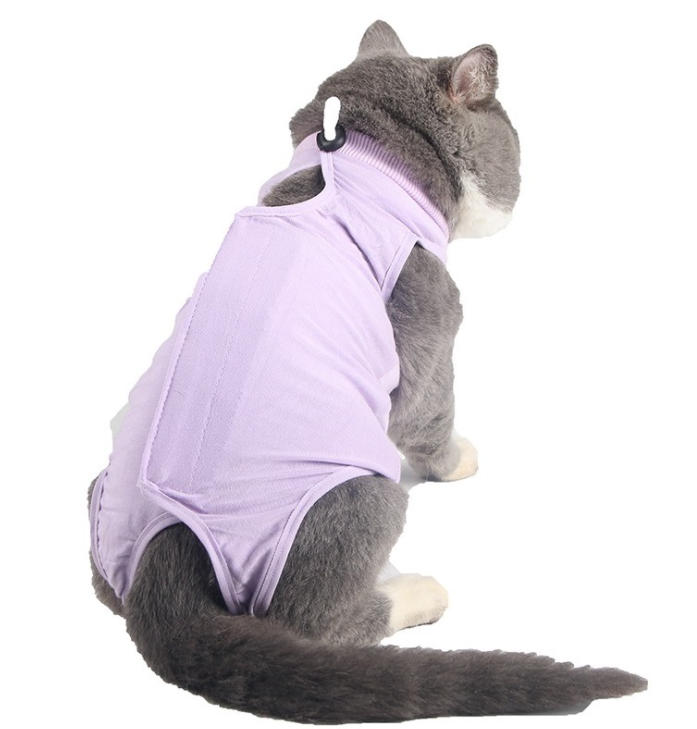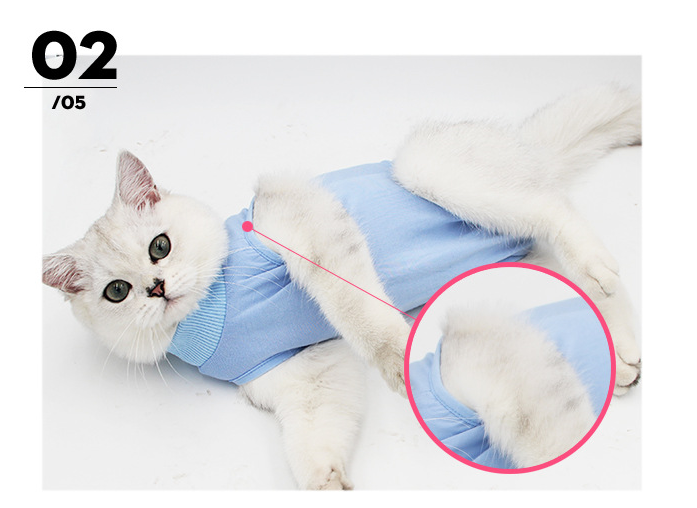 Related Products
---